Mums & Daughters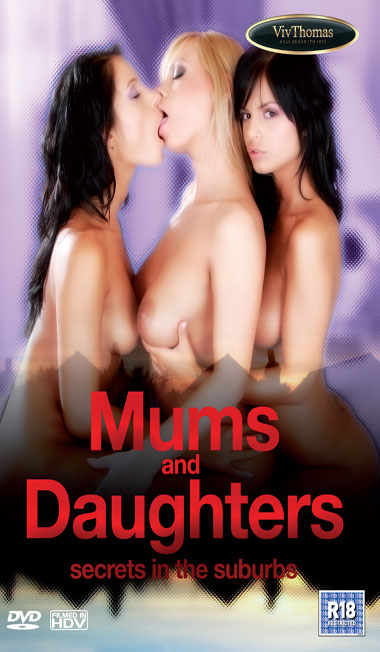 Mums And Daughters: Secrets In The Suburbs is a modern uptake from Viv Thomas on the secret lesbian love affairs and seductions which take place behind the white picket fence exterior of middle-class suburbia. The dvd is four unrelated stories, each one having lengthy extended set-ups and almost acting as a mini-movie itself. However they are all different, some quite sordid and perverted, some quite romantic and loving. In The Babysitters, two sisters who are babysitting at a family home steal money, masturbate in the main bedroom, and then blackmail the mother of the house to fuck them both in the ass with her strap-on dildo! In The Family Friend, young Zara has a schoolgirl crush on CJ, a troubled lesbian and friend of the family. Skipping school one day, Zara's virginity is taken by CJ in the most uncompromising of ways. In The Hot Chocolate, two young girls are checking out each other's bodies at a sleep over, comparing their budding breasts, smelling each other's pussies and seeing just how juicy they can make one another's little holes. The proceedings are dramatically changed with the entrance of one girl's older sister! In The Exchange Student, Agnes is a student from Singapore and is staying with the sister of the girl she exchanged with. Both girls find a connection through their mutual loneliness, and one romantic encounter blossoms into a tender love, with neither girl able to suppress her lust and desire to feel the other's warmth. Viv Thomas never fails to deliver!
Additional Information
| | |
| --- | --- |
| Stock Code | CC305 |
| Studio | Viv Thomas |
| Running Time | 150 mins |
| Language | English |
You may also be interested in...