Stick It In My Face 2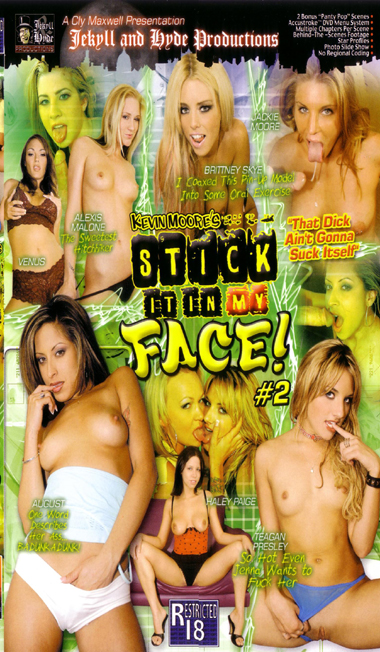 I really love the mixture of straight-forward sex and uniform appeal. The costumes and set ups provide great tease footage and the sex is pretty damn good as well. The last scene is one of the best beca everyone stays in character perfectly. It makes wonder if Joe and Reina were just reenacting something from their past. Katie and Loni are always awesome and they come to the table with their A-game. I love the way Loni stays in character and drains both dicks perfectly. Katie just seems to get hotter and hotter with every scene. If there is anything to criticize about this movie it would be the length and pacing of the sex scenes. The action is very good, but there just isnt enough of it. With so much time dedicated to the uniforms and the tease, we get short-changed a bit on the blowjobs and even some of the fucking. Perhaps extending the scenes a bit to let the girls go to town would be nice. When have something this good, why not milk it for all its worth.
Additional Information
| | |
| --- | --- |
| Stock Code | DK026 |
| Studio | Jekyll And Hyde |
| Running Time | 161 mins |
| Language | English |
You may also be interested in...