ElectraStim Urethra Probe 9mm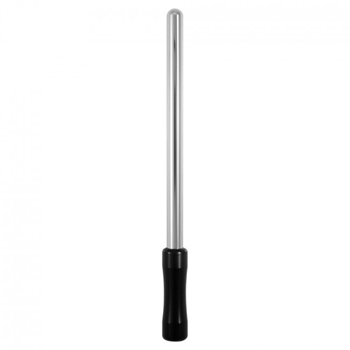 Click To Buy At Simply Adult Dvd
Placing deviously deep, nerve-end thrilling electro stimulation well within the realm of very pleasurable possibility, this advanced ElectraStim tool, constructed from medical grade, extra conductive stainless steel is meant to be inserted directly into the urethra. When used in combination with one of the ElectraStim cock rings, Electra loops, electro pads or otherwise uni-polar accessory, the results are nothing short of otherworldly. Any accessory that strikes your fancy can be used to conduct the current between the two, ElectraStim recommends a cock/scrotal ring like the Electra loop but any uni-polar tool or even an adhesive ElectroPad will work well.
You will need a ElectraStim Flick Electro Stimulation Pack for this product.
You may also be interested in...