Sedutor Wilde Jungs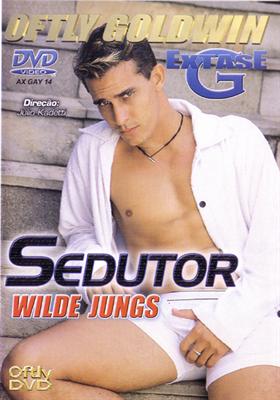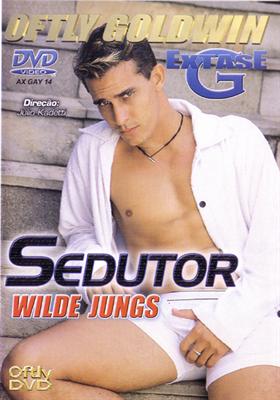 Click To Buy At Simply Adult Dvd
What better way to start a film than a young stallion astride another stallion, hung like a donkey could mean hung like a pony. Oftly present another gay film of lust and deep penetration. Scene after scene of huge stiff throbbing cocks ready to explode into gapping mouths or pouting asses& Loads of body kissing and foreplay before deep digging and a double blow out in the first scene. This scene primes you for a three way roll on the farm as what starts as an innocent piss grows into a full on three way gag and gang bang. We then get down and dirty with the old bill and not just any old bill this copper likes to get his truncheon out and take control, pushing his weight around he apprehends and then splits his prisoners ass into a culminating hairy cum session. The following scene begins as most innocent affairs do by pure accident, bloke letting off steam in the big bath after a stressful game of football, then there are only two and these two get down and dirty as they play a bit of extra time with each other, whilst this is going on three of their team mates turn the shower room and massage table into a sex steam room. This is a real gay team without the pink as two more team mates both get it on in the toilets. Good roar hand sex in some great environments this could give you the lot including a great wet wank.
Additional Information
| | |
| --- | --- |
| Stock Code | GV570 |
| Studio | Oftly Goldwin |
| Running Time | 90 mins |
You may also be interested in...